Jika ada Video/File yang rusak atau tidak dapat diakses silahkan melaporkannya disini!
Posted by
pubblising
at 12 April, 2019
Kanojo to Kanojo no Neko OVA Subtitle Indonesia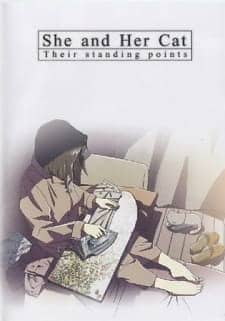 Sinopsis Kanojo to Kanojo no Neko OVA
Kanojo to Kanojo no Neko OVA Apakah Anda percaya pada cinta pada pandangan pertama? Film pendek tapi manis ini berkisah tentang Dia, seorang wanita yang namanya tidak pernah diucapkan, dan kucing kesayangannya, Chobi. Pertemuan pertama mereka sangat indah. Suatu hari hujan, Dia menemukan Chobi ditinggalkan di luar dan memutuskan untuk membawanya pulang. Chobi langsung jatuh hati pada pemiliknya yang baik hati dan lembut. Dia tidak hanya menemukan rumah, tetapi juga cinta dalam hidupnya. Tapi bisakah hubungan mereka menjadi lebih dari sekadar hewan peliharaan dan pemilik? Kanojo to Kanojo no Neko adalah film animasi pendek yang mengeksplorasi cinta dengan cara yang sangat inovatif. Romansa yang halus itu menghangatkan hati dan membangkitkan semangat, dan pasti akan membawa senyum lembut ke wajah Anda.
Kanojo to Kanojo no Neko OVA Episode List